MACROnutrients are protein, carbohydrates and fat. These nutrients

definitely affect

health and weight loss. But what about

MICROnutrients

? These

small

nutrients

are necessary for the growth and health of a living organism. They

help regulate your appetite, blood sugar levels, fat storage, and so much more.

Calcium is known as 'The Bone

Builder' for its ability to help build stronger bones and decrease bone loss. It is loaded with fat burning benefits and has been proven

to be

crucial for weight

loss. An

average intake should be between 800-1200 mg. Leafy greens, low fat dairy, and fortified orange juice are excellent sources.

Magnesium is the mineral that helps level blood sugar. This helps to avoid the spikes duri

n

g the day

that

lead

to overeat

ing. A diet rich in

magnesium will

also have a low risk of diabetes. Aim for 300 mg a day. Nuts, beans, sprouts, soy milk, avocado, salmon, apples, and ground beef.

Vitamin D

plays an essential role in helping you metabolize carbohydrates. You will have more energy and burn fat efficiently with a higher level of vitamin D. Fish, eggs, fortified milk, and yogurt are good sources of this micronutrient.

Vitamin C is crucial for making a key molecule to burning fat. This molecule is called

caratine.

Research

shows that woman and men losing weight

and

took a daily dose of 500 mg vitamin C burned 11% more fat than those who did not.

Find this nutrient in red sweet peppers, citrus fruit, broccoli, sprouts, and cabbage.

Folate

(B

vitamin) is the vitamin that helps make red blood cells in the body. It helps maintain your energy levels and keep all your organs function properly. Spinach, fortified

pasta, some cereals,

and breads.

Iron helps transport oxygen to all your cells making it essential for brain and muscle power. Beans, red meat, chicken, pork, turkey, leafy greens, and lentils.

Potassium helps you through your workouts by preventing muscle cramps and fatigue.

Avacados

, sweet potato, dried apricots are a few options.
Powered by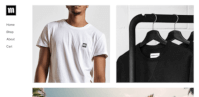 Create your own unique website with customizable templates.