As Spring and Summer get closer I am seeing more clients interested in nutrition and eating healthy to help them get in the shape they want to be in. Metabolism plays a huge roll in our nutrition. As we get older our Metabolism changes

.

I researched the topic and found some new updated information. I was impressed with the new ways both fitness/nutrition and medical professionals are approaching the topic. It has come to our attention that metabolism is more than just the chemistry of the body and how what you

eat

and drink is processed into energy, but also has to do with the mind.

"Metabolism

operates equally and simultaneously in body, mind, and emotion. Astounding research in the mind-body sciences has exquisitely highlighted the connection between what we think and feel, and the chemistry of the body. Science has revealed the profound effects of the chemistries of stress, relaxation, pleasure, depression, and the effects that even prayer, pets, and other people have on our metabolic lives. Simply put, mind influences chemistry.

"

http://psychologyofeating.com/new-definition-metabolism/

What is Metabolism?

"

Metabolism is the

sum total

of all the chemical reactions in the body, plus the sum total of all our thoughts, feelings, beliefs, and experiences.

"

http://psychologyofeating.com/new-definition-metabolism/

I'd like to discuss the ways to alter metabolism through different stages of life. Starting in your 30's hormonal shifts become greater.

Your resting metabolism,the number of calories your body burns just to stay alive, goes down. Muscle loss is one of the main reasons for this. Every decade we lose about 5

lbs

of muscle. The muscle that remains become weak and fatty, less efficient at using energy.

Smart diet choices

and proper exercises

are key to beating this set back.

I call it the simple 2

step

:


1.

Build muscle
​

2.

Eat smart

Its super simple. Resistance exercise is the only way to combat muscle loss and build lean fat torching tissue. I recommend a full body routine 2-3 times a week. It can take as little as 30 minutes each session. Secondly, NUTRITION!

You must eat according to your own individual needs and body type. A good rule of thumb, add more protein, upgrade your grains, use healthy fat as fuel, and drink more water.

Please feel free to contact me for a nutrition consult.
Powered by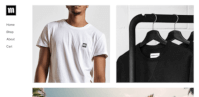 Create your own unique website with customizable templates.