Stress can significantly affect ones health. Fatigue, headaches, and body aches are only a few of the symptoms we experience due to stress.

The stress we experience today comes in part from the pressure of our connected world. We find it extremely difficult to switch off from the demands of the workplace and running a household to concentrate on personal priorities. Increased stress leads to unhealthy behaviors. Poor eating habits, lack of sleep, and little physical activity can lead to bad life choices. We all experience stress in different ways. Some may feel it is hard to focus or concentrate, while others become angry or irritable. Whatever the case may be, it is important to get ahead of it.

So how do we cope?

First, it's important to know yourself. Be aware of YOUR symptoms. Recognize how you deal with stress. What are your specific triggers? Reflect on this, then unplug and tune in to yourself. Find an outlet. Allow yourself time, breaks, etc. through out your day. This is something we as a society need to really work on. It is an effort for us to turn our brain off and relax.

In my opinion,

th

e quickest way to relieve stress is to release endorphins through exercise, you feel satisfied and happier. Another suggestion is to get a good nights sleep. This can be hard if you are stressed out – Believe me I KNOW! Sleep and stress tend to cause a vicious cycle if you're stressed, then you can't sleep, which makes you ill-prepared to handle the stressors of the next day, leading to more stress. To relieve stress before bed, try some relaxation techniques and disconnect from technology as much as possible an hour before bedtime. To ensure the proper amount of rest (7-8 hours is recommended), set an alarm reminding you to go to bed.

Below please find a few more suggestions to help ease the stresses todays society has on us and lead you into a better Wellness Journey.

1. Exercise 30 minutes a day

2. Meditate- 10/15 min breathing breaks a few times a day

3. Talk with friends
​4. Make a to do list to clear your head (then put it in a drawer and forget it)

I hope you found this helpful! I look forward to your thoughts and opinions. Please share below how you react to stress. What triggers stress for you and how do you cope???
Powered by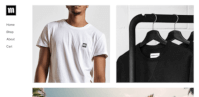 Create your own unique website with customizable templates.