We know we should do it, but we don't. Especially in this day and age we tend to put others before ourselves. There is always something else that seems to take priority over what we REALLY want to be doing. This is truly a mindset. Both men and women need to re-work the brain to adhere to a new mindset where taking care of ourselves is of utmost importance. When we make a conscious decision to prioritize our own health, career, finances and self-interest, we begin to gain some clarity that allows us to move about our daily lives with more confidence. We learn to care for ourselves without resentment and therefore become stronger as a person. This makes us better parents, partners, friends and workers.

Each week create a goal. Spend time brainstorming on how to reach that goal and write it down. Writing it down will help you commit. This little shift makes your brain think more about it, a little trick I learned from a Wellness Workshop. For example, I love to run, it's the only time I really give to myself, but since opening the center (which I love), my time has become limited. I always plan to jump on the treadmill, but instead, I answer an email, or pick up the phone etc. I miss my runs. I am committing (writing down) to getting up a half hour early 2 days this week (Tu/Th) to run on the treadmill. I have made a promise to myself that I will not 'work' until I accomplish this goal on those days. Your goal does not need to be fitness related. As I said in last week's blog, Wellness is many things. Read a few chapters, watch a favorite movie, call your best friend, Sleep! Whatever makes you feel good, do it first! I promise you'll feel better. I'll keep you posted on my progress.

​Comment below with what you will be doing to change your mindset, and improve your self-care. I'd love to hear what you are doing.

Powered by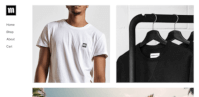 Create your own unique website with customizable templates.