My name is Lisa. I have been a member of the Hartland Wellness Center since it opened in January. Since starting my journey here I have gone from one workout a week to three or sometimes four. I have lost pounds and inches and gained a lot of strength. I am doing things now that I hadn't been able to do before. The Hartland Fitness and Wellness Center is an incredible resource for our community. It is a place to meet new people, make new friends, and be part of a wonderful community. Stacey and her staff support you and help you achieve things you never thought you could do. We are so lucky to have them here in Hartland. ~Lisa
---
​Hi my name is Teresa. I decided about a year ago to quit smoking and get healthy. A few months later I joined The Hartland Fitness and Wellness Center. I have remained dedicated to my fitness and wellness journey. Thanks to Stacey and her staff for always supporting me and challenging me ways I never thought possible. I am down 20+ pounds and have gained muscle and strength. I feel healthy and strong and ready to take on more. I am proud to say I am "SMOKE FREE FOR A YEAR" now and never felt better. ~Teresa

My name is Sally. When I began working out at the Wellness Center I hadn't been very active for some time and was looking for something I could stick with. I began taking Pound Fit and loved it. The music is great and the people are fantastic. Once I felt comfortable I began taking Stacey's Zumba class. What a blast! We sweat and laugh a lot. Then I joined the Couch to 5K program. Stacey taught me how to run properly, the importance of stretching and strength training. When I began the program I couldn't even run for 10 minutes. This past month I ran my first 4 mile race! I RAN IT!!! with Stacey's help and motivation I pushed myself and accomplished a big goal. I now consider myself a runner and have signed up for the next C25K program. This is such a wonderful addition to our community. It is welcoming and non-judgmental. All levels workout here. I feel so comfortable and supported by all involved which is why I am able to stick with it.
And the best part......Our little chit chat sessions in the waiting area! Sometimes the best conversations ever!!!! ~Sally
​
Powered by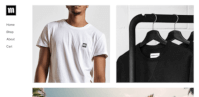 Create your own unique website with customizable templates.