I met with Matt Dunn recently (owner of the former General Store and yoga center) and we were able to come up with many ideas to re-open a fitness center in the previous space used as the yoga center years ago. Please take the time to fill out the survey. This will help us to gain an idea of the wants and needs concerning fitness in the area. My goal is to begin to offer classes this winter, mostly late afternoon and evenings, as well as weekends. There will also be personal training options. If all goes well, and the interest is there, I will grow the program adding mornings and afternoons as well as offer more variety.

I can't wait to keep you all posted on the process we make towards opening "Get Fit Hartland!"

Powered by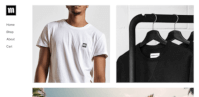 Create your own unique website with customizable templates.