Good Afternoon Wellness Enthusiasts!

It seems I always choose snow storms to write to. It must be the mix of the clean snow falling from the sky, or the fact that it opens up time for me to put these fingers on the keyboard!

You've been reaching out to us about classes, prices, dates, etc faster than we can reply. This response has been truly amazing! Stacey and I had no idea just how much this center was desired in the community! Our souls are so full! Thank you, genuinely, for each email, question, Facebook comment filling our inboxes!

Let's start with the schedule. We are still adjusting when classes will be. We keep updating the schedule on

GetFitHartland.com

but until the open house starting January 4th, these times could change. Our current lineup will provide multiple styles of yoga spread out to various days and time slots, group fitness classes for all fitness levels, and small group programs. Please check out our website and Facebook page for a link to a short survey letting you tell us when you're most likely to show up for a class!

How To Join:

We're receiving quite a lot of inquiries about our pre-sale memberships. The passes (detailed in the previous blog post) will be available until the end of the open house. Then we will transition into 6 week programs for all classes. We will be constantly bringing in new classes and styles including some children's programs! A full listing of prices will be available on our website as soon as they are completed.

The Open House!!!!!

I'm really excited about this! We finally get to throw open the doors and give you all a full visual of our vision! Starting January 4th we will be open from 8am-12pm then again from 4pm-8pm providing FREE demos of classes, massage, and addressing questions you may have. Please pop in and see us. We are excited to interact with this community! This open house will have the same hours on January 5th, 6th, and 7th. At the conclusion, passes will no longer be available.

Looking Ahead:

Starting January 10th all classes will be open for registration. We hope to have a full list through March available for the open house. What classes are you most excited for? Let us know on our Facebook page! I'm personally excited for a PoundFit Master Class, but I might be just a little bias. :)

If you're on the roads today, please drive safe. To our hard working plow guys, thank you. It's great to see everything from driveways to our back roads taken care of.

Peace, Love, & Wellness!

Shannon Allen, Hartland Wellness Center

PS - Due to weather we will not be at the farmer's market as originally planned tonight.
Powered by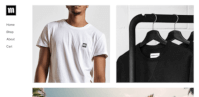 Create your own unique website with customizable templates.